Production planning is the planning and allocation of raw materials, workers, and workstations to fulfill manufacturing orders on time. Production plans are usually set by the production managers who supervise the shop floor. Handling a few production orders in spreadsheets works but for large manufacturing shops, the complexity increases a lot. Production planning helps to plan the procurement of raw materials based on the quantity of finished products to be manufactured. It also affects inventory, cash flow, sales, and distribution.

NetSys provides Production Planning Add On to support forecasting demands for your products. Drawing out proper forecasts helps planning the type and quantity minimum of finished goods to be produced and also the planning of raw material procurement.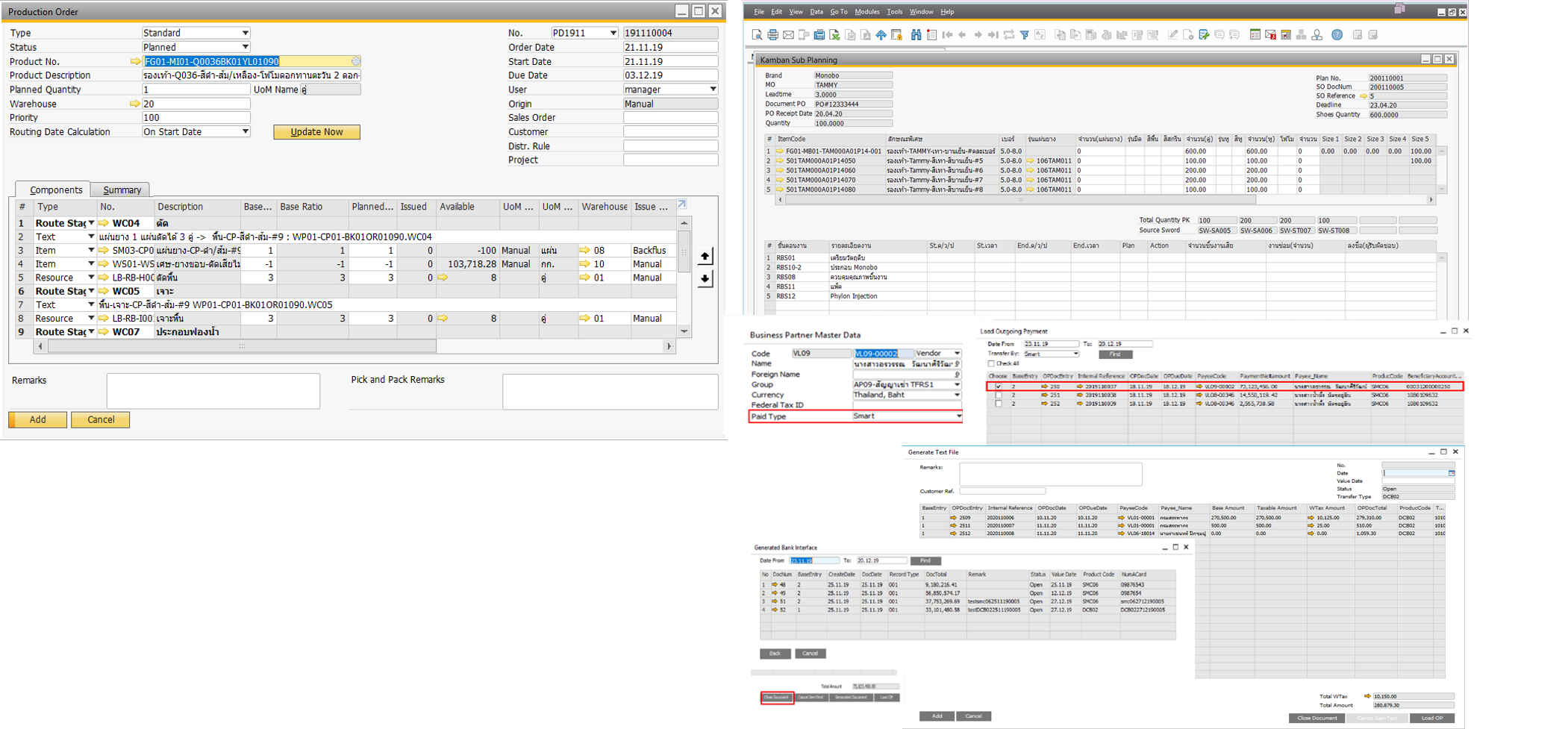 APIs for online banking offer benefits in all areas, which many financial institutions have chosen to implement them in order to offer their online services to their customers. Adapting to a technological age that make life easier for banks' customer. Its benefits range from cost reduction, optimization of services, and reduction of time spent on transactions, increased revenue and facilitation in all the needs of those who accept it. Thus, NetSys have adopted Bank Interfacing for online payments to our clients integrate to banking services with SAP Business One in both Real-time and/or Scheduling upload. Bank Interfacing Add On is created by SAP SDK programming which will affix as port of a feature in SAP Business One. This Bank Interfacing Add On can be upgraded along with SAP Business One version upgrade.