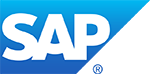 NetSys's partnership with SAP started in 2008 with an objective to offer our clients innovative business solution from the market leader in enterprise application software.
Founded in 1972, SAP offers a diversified product portfolio including in-memory database technology called HANA for 25 industries and 12 lines of business with deployment options ranging from on-premise to cloud to hybrid. With over 60,000 clients worldwide, it is interesting to note that 80% of them are small and medium enterprises. SAP Solutions help companies streamline their business process end-to-end, thus giving the ability to use real time data so as to support informed decision making to outperform competitors in today's fast paced business world.
NetSys primarily focuses on delivering SAP Business One software and services to growing companies and subsidiaries of large enterprises in Thailand, Cambodia and Laos.

Founded in 1986, CCH Tagetik provides performance management and analytic software for budgeting, planning, forecasting, consolidation, profitability modeling, disclosure, financial governance, analysis and more. Nearly 1000 customers in 35 countries rely on CCH Tagetik's unified CPM platform to better manage their financial system and process.
CCH Tagetik is OEM partner for SAP HANA making it easier for SAP HANA customers to take full advantage of the powerful analytics capabilities of HANA for financial analytics. The Tagetik and SAP integration gives the power to unify financial and operational planning, analyze results and adjust strategic plans, produce financial and management reports among other dimensions it offers. Leading analyst firms such as Forrester and Gartner have recognized CCH Tagetik as 'Leader' and 'Visionary' in the CPM solutions in 2016 and 2017.
NetSys is CCH Tagetik's reseller in Thailand and our team consists of professionals with extensive financial background including Arthur Andersen & Co among others.