SAP Business One version for SAP HANA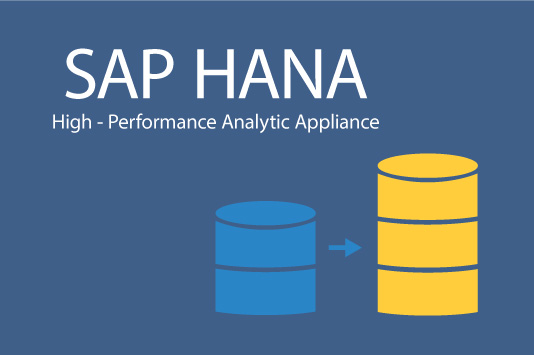 What it means for your business
HANA is the innovation from SAP that serves as in-memory platform bringing the agility, efficiency and high performance in data analytics and reporting. Unlike traditional database as Microsoft SQL, SAP HANA allows to perform analytics within the platform itself offering accelerated access to data thus reducing the TCO and improving the ROI. The technological advantage here is the in-memory computing that in contrast to traditional disk storage mechanism, stores the database on RAM thus significantly speeding up the data processing time. As a result, analytics can run real time further providing multi-user access at the same time with speeding application performance.
With embedded analytic and high-performance functionality, SAP HANA empowers the users to speed up planning cycles, sales and production processes and financial transactions thus improving everything from optimal pipeline forecasting to rapid, accurate year end close.
SAP HANA is available on both on-premise and cloud version for deployment.
SQL OR HANA
We often get asked by clients what database they need to use. You may choose the server platform that best suits your business as both databases are supported by SAP and NetSys. HANA can be a great step forward if your business requires the capability to analyze large volume of data and run better with real time company-wide business intelligence.
With our technical expertise, NetSys can help you unlock the potential of big data be it new HANA implementation or migration from existing SQL platform to HANA.
SAP HANA can run on certified SUSE Linux server only.
Analytics
SAP Business One version for SAP HANA empowers business decision makers with instant insight-to-action capabilities. The predefined dashboard transforms complex transactional data into actionable visible insights, providing users a single glance view. Interactive drill down capability takes the visualization to the whole new level as you will be able to see the emerging trends, perform 'what-if' analysis and monitor KPIs to optimize informed decision-making process.
SAP HANA and Microsoft SQL both support the core business features of SAP Business One. However, SAP HANA offers extra capabilities like cash flow forecasting, ATP, intelligent forecast, enterprise search, pervasive analytics, interactive analysis, sales recommendation, customer 360 degree among others. These features are not available on SAP Business One that runs on SQL.
Complete, accurate and timely picture of your cash flow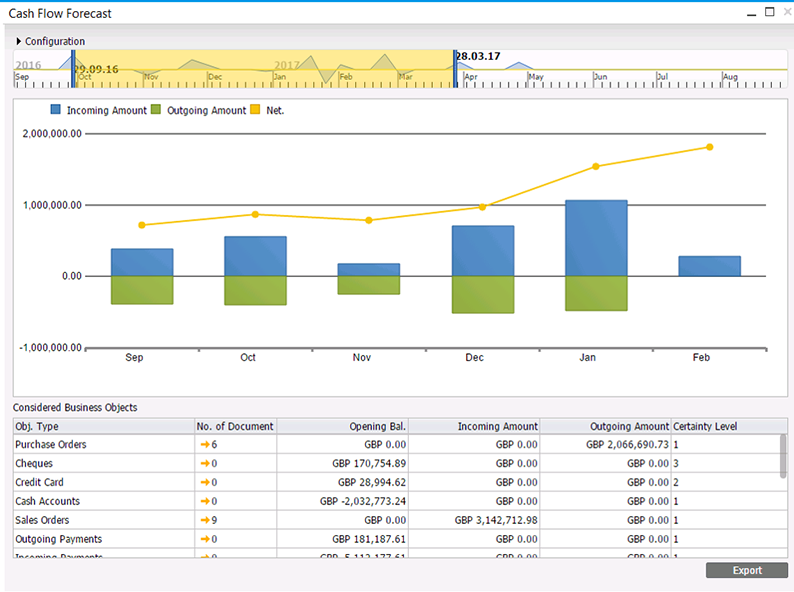 Real-time inventory transparency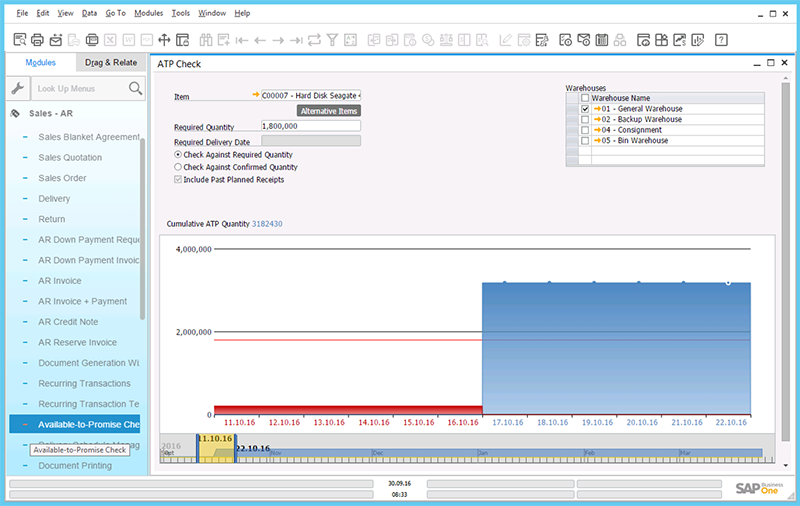 Statistical forecast with trends and what-if-scenarios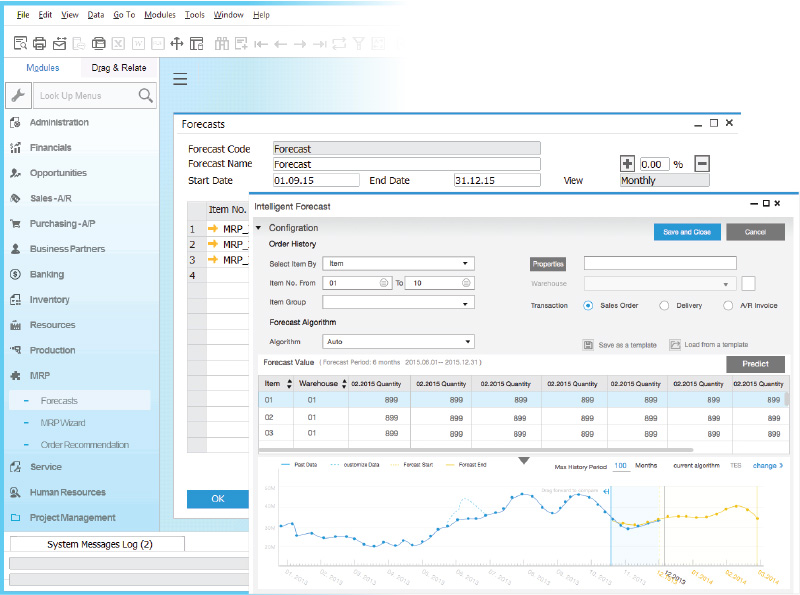 Evaluate business status in easy-to-view way
Locate SAP Business one data with internet like search