Mobile is everywhere. For any business running enterprise applications, the mobility solution becomes an indispensable tool in today's fast paced world to be able to manage business from anywhere.
SAP Business One offers two versions of mobile app at no extra cost as long as you have SAP Business One user license. The app can also be downloaded on iOS and Android for trail and demo without purchasing SAP Business One.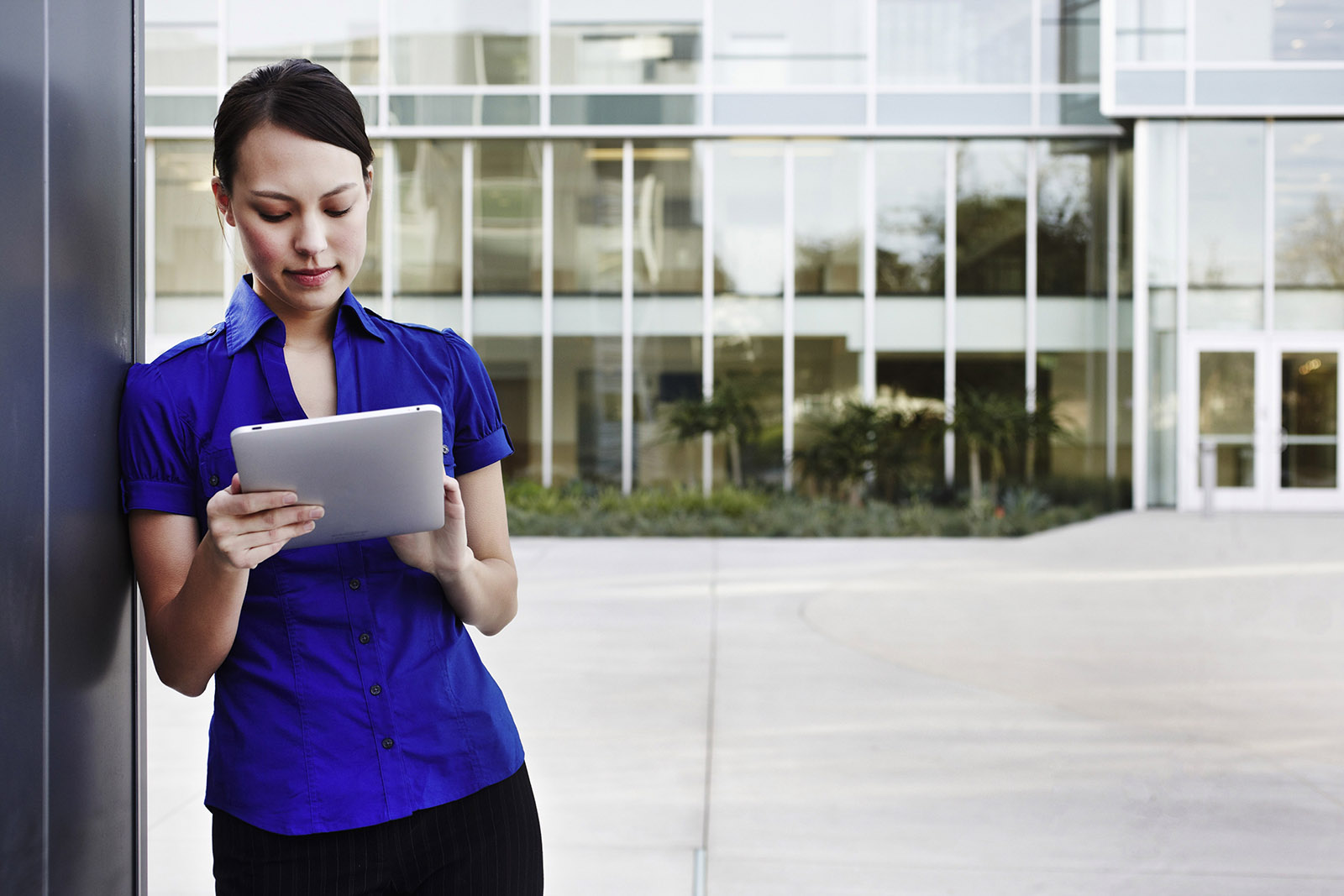 SAP Business One mobile
The mobile app delivers immediate access to all key functionalities from the core SAP Business One system in fully integrated intuitive and interactive format.
What you can do
View and complete approval request
Get alerts on deviation from approved discount, price or credit limits
Organize activities linked to Business Partners
Create, edit, view, submit, print sales opportunities, quotation,
sales orders etc.
Access service contract, process service call etc.
Monitor inventory and product data
View SAP Crystal Reports and Interactive Dashboard etc.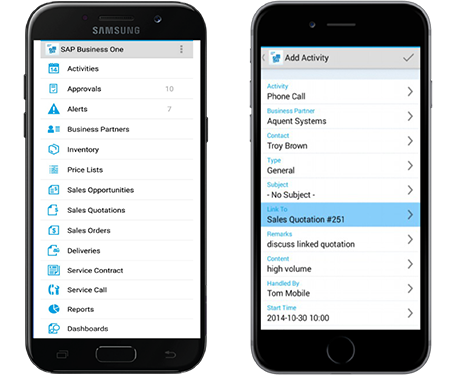 SAP Business One sales
Tailored exclusively for sales professionals, SAP Business one Sales app enables to manage all sales related activities at any location, anytime on any device. The app is compatible with SAP Business One 9.2 version for SAP HANA only.
What you can do
Manage all sales related activities and documents
Location based check-in for every sales stage
Manage Business Partner data
Access inventory info-including unit price, in-stock quantity
View, edit, display sales opportunities
Download, upload attachment
View, download and share Crystal Reports
Download BP, item data for offline view mode
User specific dashboard and KPIs display etc.