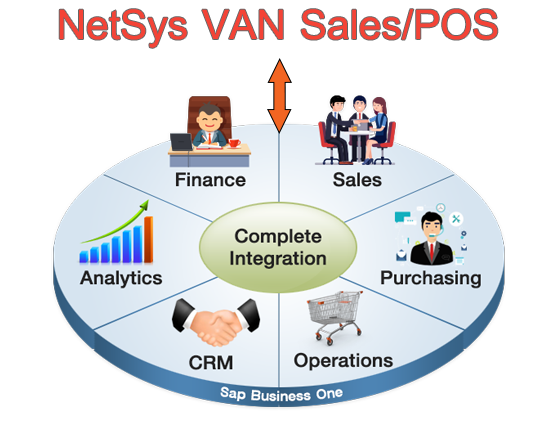 NetSys VAN Sales/POS is a powerful, feature-rich and easy to use solution for sales and distribution business. It is flexible and provides a highly customizable template available to suit your specific business requirement. Used in conjunction with SAP Business One, the integration provides much more than handling payments and recording sales and can benefit business of all sizes.
Eliminate Master Data Duplication
The seamless integration ensures that the NetSys VAN Sales/POS uses the same master data as SAP Business One for Customer, Item and Price. As a result, one version of truth is maintained across the front end and back end thus improving data accuracy.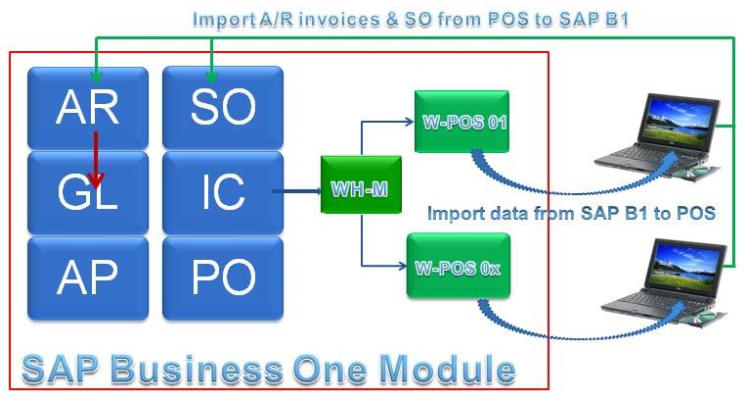 Eliminate Double Data Entry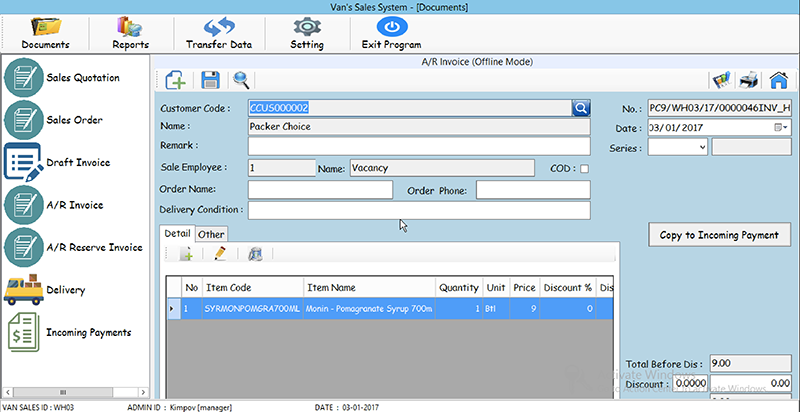 NetSys VAN Sales/POS will transfer the sale order, A/R invoice to SAP Business One and immediately update post transaction to related GL accounts further updating the stock level in SAP Business One. The data synchronization can happen in real time via web service or offline using batch mode without the risk of losing any transactional data thus removing data duplication.
Inventory Transfer Request
With NetSys VAN Sales/POS, you can maintain optimal inventory and facilitate inventory reordering process in a proactive manner when the item level fall below the minimum quantity. Using inventory transfer request feature in SAP Business One, an alert can be triggered automatically or manually for inventory transfer between locations without having effect on inventory transactions.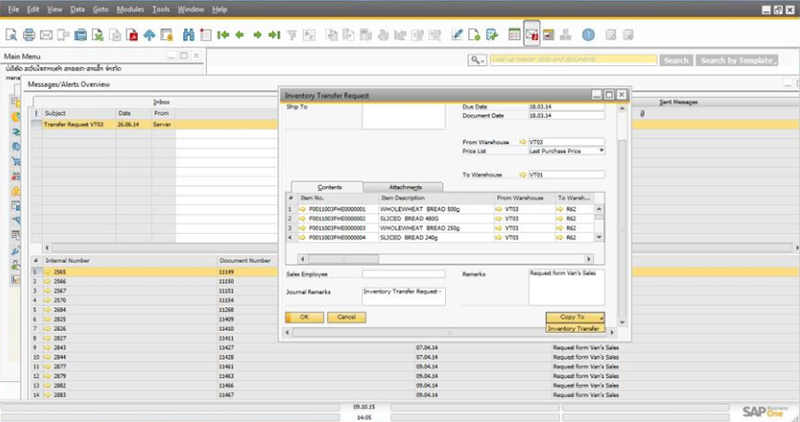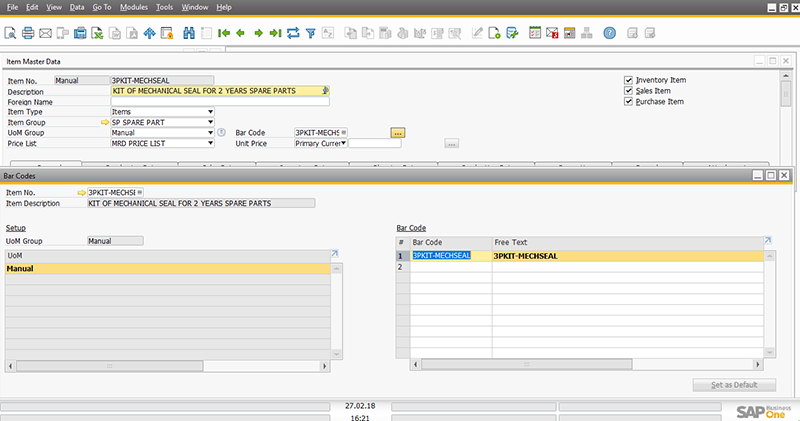 Compatible with the barcode integration, NetSys VAN Sales/POS will result into faster transaction time as more clients can be checked out in less times. The output is improved client service. It can trigger discounts if the promotion is on.
NetSys VAN Sales/POS has variety of promotions that can be applied for individual items or group items or customer group for a given period to boost sales further creating upsell and cross sell opportunity at the same time. Promo codes or discount rules are applied to sales order automatically and will be triggered from barcodes.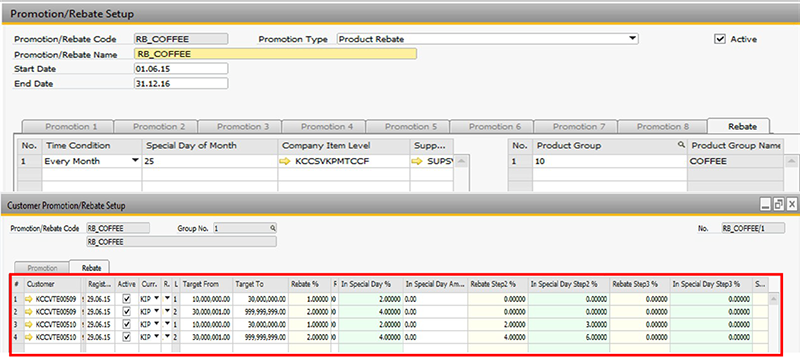 A range of rebate scheme are integrated in NetSys VAN Sales/POS system that can be tailored to your specific business need. These schemes are designed to help boost profit and engage clients for better retention rates thus differentiating from your competitors.
Converting the transactional data into actionable insights into a unified system will empower the merchants to make informed business decisions. Insights into sales trend and client preference allows to better serve clients with product precision and ensure the right stock at the right time. These reports have the capability to control multi-store transactions offering a consolidated view into stock balance, sales summary, A/R aging among others.